To help get you to the right website, please choose one of the options below
Skip Header
Changes to our automated phone options from April 2023
At Fidelity we are always looking to make it easier to do business with us, and as part of our continuous improvements, you may notice changes to our call routing options when you contact us. These changes should ensure you are connected more effectively to our colleagues who are better equipped to handle more specialised queries. Our phone numbers and email addresses will remain unchanged.
Option 1
Option 2
Option 3
Option 4
Option 5

Re-Registration and Transfer

New business, Client, and Firm Administration or queries from Information only advisers 

Product and platform technical queries including DFM, reporting, Corporate and trusts and integration 

Withdrawals including pension drawdown and income

Bereavement

Queries on moving assets for Pension, ISA and Investment Accounts

Client Administration

Queries/guidance on placing client deals/setting up Regular Saving Plans
New business queries
Client valuations and transactions
Client detail amendments
Query on client journeys
Stock transfers

Firm Administration
 

Fee payment queries
Agency administration queries
Consultant ID questions
Novations, takeovers, and agency restructures

Information only IFAs

Products included:

Trusts
Corporates
Charities
Pension Trustees
Technical pension queries

Tools, Reporting and Integration
 

DFMs
Model Portfolios
Bulk Switch Tool
Capital Gains Tax Tool
Back office software e.g. Conquest, Origo
Reporting components i.e. costs and charges, illustrations, P60s and Annual Benefit Statements
Fund tools

Withdrawals and Income
 

Phased Drawdown
Crystallisations
Client income and disruption queries
Client withdrawals

Queries on bereavement processes for Pension, ISA and Investment Accounts
If you need to speak to one of our associates please use one of the numbers below.
If you want to contact our Business Development team please find your contact below.
Need help?
Our help & support area has all the answers to your questions on our product range and administrative tasks commonly performed on our platform. Note that if you haven't logged in for 30 days you will be asked to log in to access this content.
AdviserLine
Monday to Friday 8:30am - 5:30pm
Workplace Investing Service Centre
Monday to Friday 8am - 6pm
Secure email service
For Data Protection reasons we often encrypt our emails to ensure your data and your client's data remains secure.  It's important you are able to recognise a genuine email from us which is explained further in your support guide.
Use of secure email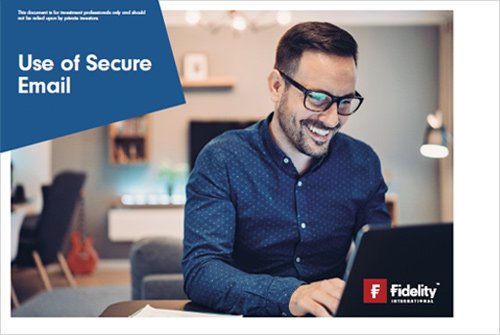 Contact our Business Development team
Our Business Development team operates across the UK with regional and strategic accounts. The Team structure is set out below.
Head of Distribution - Paul Richards
Registered address:
Beech Gate, Millfield Lane, Lower Kingswood, Tadworth, Surrey KT20 6RP
Postal address:
Fidelity, PO Box 391, Tadworth, KT20 9FU